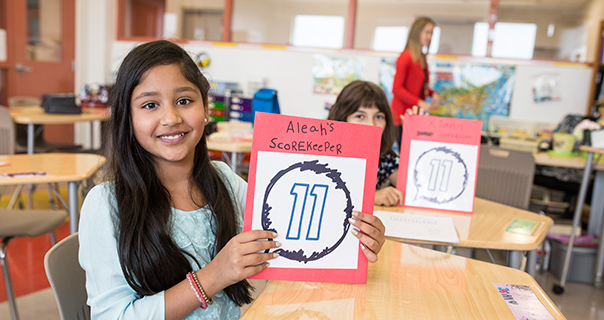 PROJECT 11 is an engaging cross-curricular prevention program targeting Manitoba's Language Arts and Health Education outcomes. Weekly lessons and daily activities have been designed to help support students and teachers in bringing mental health awareness, along with positive coping skills into their lives.
PROJECT 11 uses concepts such as practicing focusing the mind, increasing self-awareness of feelings and strengths, and building positive relationships. By concentrating on these areas, it is our goal for students to:
Build a sense of their own team as a class
Increase their ability to connect with one another
Increase self-awareness of social, emotional and physical wellness
Create a stage of empathy
Enhance their academic performance
Click HERE to view Bios on our program instructors.
To learn more about Project 11 and how its supported by the True North Youth Foundation, please watch the video below.